Cone Denim Continues to Drive Global Water Conservation Initiatives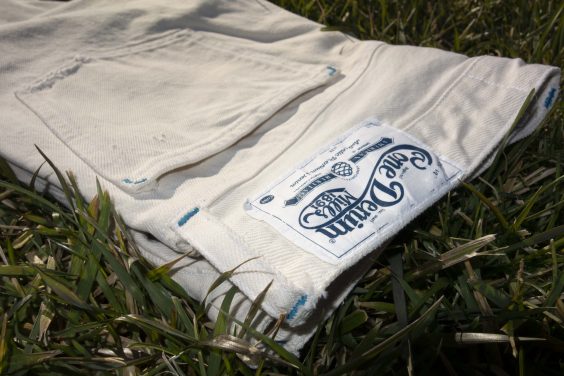 Greensboro, NC – Every day is Earth Day as Cone Denim works in support of preserving Earth's natural resources. Water is one of the most important resources on the planet; without water, there is no life. A global leader in denim authenticity and sustainable innovation, Cone Denim remains committed to the responsible use of water and leading global water conservation initiatives in the manufacturing of denim fabrics.
"We are focused on a sustainable future and minimizing our impact on natural resources," said Steve Maggard, President Cone Denim. "To support these efforts, we've affirmed our commitment to the UN Sustainable Development Goals with our water conservation initiatives focused on Goal number 6: Clean Water and Sanitation. We are driving conservation efforts throughout our manufacturing processes and establishing greater transparency and improved ways to monitor, track and report our progress. We are glad to participate in the UN Global Compact and CEO Water Mandate to further collaboration among global leaders and drive meaningful change."
Cone Denim has announced its next phase of water reduction initiatives which includes the completion of the Zero Liquid Discharge waste water treatment facility at the Cone Denim Parras (CDP) facility located in Northern Mexico. This customized ultrafiltration and reverse osmosis system will recycle 90% of the water used at CDP back into the manufacturing process, leaving only a small amount of water that is lost due to evaporation needing to be replaced with fresh water. As a result, no wastewater will be discharged into the environment, and once completely operational this summer, the Zero Liquid Discharge facility will save over 140 million gallons of water a year – the equivalent of 16,000 gallons per hour.
Cone Denim's Ozone Flash Finish, introduced last year across its manufacturing platform in Mexico and China, allows significant water savings in the creation of sustainable denims. In partnership with Jeanologia and their G2 Dynamic system, Cone is able to use 85% less water in the finishing of denim fabrics, compared to conventional finishing methods. In addition to significant water savings, this eco-efficient ozone technology uses less energy, fewer chemical and allows fabrics to be engineered with an affinity for laser and eco garment washing techniques, offering additional water savings down the line.
As further commitment to raising awareness and ending the global water crisis, Cone has introduced its newest Cone Community Denim, called Clean Water selvage, featuring a teal selvage I.D. symbolic of global water awareness and made with OCS-certified organic cotton. A portion of the proceeds from the sale of this collection will be donated to Water.org to support their efforts to increase access to clean water worldwide.
Maggard continued, "We are making significant investments to ensure we are doing our part as a valued supply partner to lead in responsible manufacturing innovation and help our customers achieve their sustainability goals. We will continue to be transparent in our communications and further document our progress through verified audits and Higg index reporting."
Tune into Kingpins24 on Thursday, April 22 at 9:30 am EST (3:30 pm CET) to see the debut of Cone Denim's video "Every Day is Earth Day". Connect during Kingpins to learn more about Cone's newest fabric collections and sustainable innovations for denim.
About Cone Denim
A leading denim innovator for more than 128 years, Cone Denim delivers unparalleled expertise and advanced denim capabilities that service and inspire the global market. Cone promotes sustainable practices through its SustainblueTM denim fabrics representing the highest standards in responsible manufacturing and Cone's commitment to making a positive impact in its communities. From performance denims and superior S GENE® technology to vintage re-creations of Cone Deeptone DenimTM reaching back to the early 1900s, Cone offers unique collections of Performance, Stretch, Selvage, and Distilled IndigoTM denims crafted out of the Cone®3D R&D incubator. Cone Denim operates as part of Elevate Textiles, Inc. with manufacturing capabilities in Mexico and China and a global network of sales, product and merchandising professionals based out of Greensboro, NC, New York, San Francisco and Hong Kong. To learn more, visit us at conedenim.com, LinkedIn, Instagram, and Facebook or elevatetextiles.com.