Burlington Introduces PF Zero™ Sustainable Technology for Performance Apparel
Advancing comfort and durability for active lifestyles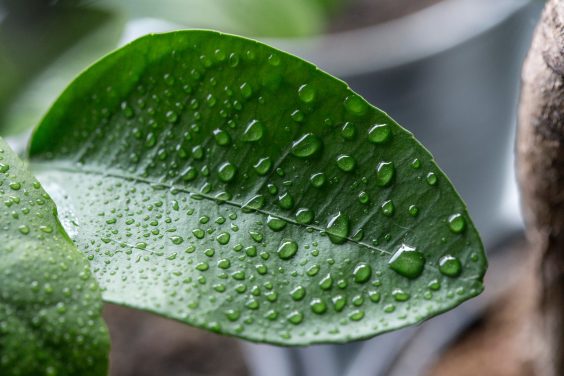 Greensboro, NC – Burlington is excited to launch PF Zero™ sustainable repellency technology for high-performing apparel fabrics. PF Zero is a non-fluorocarbon, water-based repellency finish with exceptional durability and maximum protection, offering the next level of environmentally-conscious innovative fabric solutions.
"The PF Zero technology, combined with other Burlington fabric innovations, creates the ultimate in performance and comfort for active lifestyles," said Nelson Bebo, Vice President Performance Fabrics. "PF Zero offers the next level of sustainable performance to Burlington's advanced fabric technologies with a PFAS free finish offering superior repellency that can be combined with other Burlington Labs technologies – whether it be a moisture activated cooling sensation, a smart technology that adapts to your environment hot or cold, basic wicking or UV protection. Life can be unpredictable. Burlington's PF Zero fabrics give you the comfort and confidence to take it all in stride."
The durability of PF Zero performance is unsurpassed with water repellency that remains unchanged after 50 launderings, significantly outperforming competitor technologies.
The combination of PF Zero finish within Burlington's Micromove™ collection offers a new level of sustainable comfort, stretch and durability not previously offered. Burlington's revamped Micromove 365 collection is an innovative fabric offering designed to be sustainable, comfortable and versatile, allowing the fabric to flex and stretch with each move. The fiber and finish technologies provide soft, drapable fabrics highlighting two and four-way stretch for maximum range of motion that transitions throughout the day, no matter the activity.
Bebo added, "Sustainability is at the forefront of all Burlington developments, with a commitment to responsible chemistries, recycled content and manufacturing processes that minimize environmental impact. PF Zero technology opens new opportunities across Burlington's platform of performance technologies, allowing us to lead in the development of sustainable, easy-care and super comfortable fabrics that protect and perform throughout the day."
About Burlington
Celebrating over 95 years of textile leadership, Burlington is a global diversified provider of textile solutions across performance & specialty apparel fabrics, active wear, advanced uniform fabrics, and technical fabrics. Burlington operates as part of Elevate Textiles, Inc. and includes worldwide operations in the United States, Mexico, and China. Elevate Textiles' business units include: American & Efird, Burlington, Cone Denim, Carlisle, Gütermann, and Safety Components. To learn more visit www.burlingtonfabrics.com; www.elevatetextiles.com or follow us at @burlington1923.
About Elevate Textiles:
Elevate Textiles is a collection of distinguished global textile brands including American & Efird, Burlington, Cone Denim, Gütermann and Safety Components. With a global array of premium fabric and thread solutions focused on innovation, sustainability and quality craftsmanship, Elevate and its portfolio brands provide products that surround us every day and in all facets of life. We offer advanced, high quality products and mission critical textile solutions across vast industries including fashion and functional apparel, footwear, military, fire, medical, athletic, automotive, aerospace, outdoor, and other specialty sectors. Elevate is committed to delivering solutions that protect and enhance our lives through its global manufacturing platform. To learn more about Elevate Textiles and our brands, visit elevatetextiles.com and follow us on LinkedIn.