Cone Denim Completes First Oritain Verification of Origin Audit
Scientifically certifies that no Cone Denim cotton is sourced from a restricted region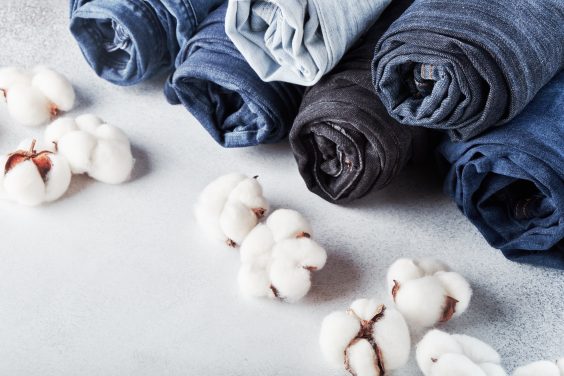 Greensboro, NC – Cone Denim®, a global leader in denim authenticity and sustainable innovation, is proud to update that it has completed its first Verification of Origin Audit through Oritain, the product and supply chain traceability specialist. Cone announced its partnership with Oritain in September of last year, becoming the first denim mill globally to adopt the highest level of end-to-end traceability possible.
The results of the Oritain Audit show, with scientific certainty, that all samples analyzed across Cone Denim operations in China and Mexico were compliant and zero samples were identified as coming from a restricted risk origin as stated in Cone Denim's cotton sourcing policy, which includes the Xinjiang region of China, Syria, Uzbekistan and Turkmenistan. Cone Denim is committed to maintaining a supply chain free of any form of forced labor and will undergo quarterly audits to ensure ongoing transparency and traceability.
"We are very pleased to have completed our first Oritain Audit and are able to provide scientific certainty of Cone Denim's commitment to responsible and transparent sourcing," said Steve Maggard, President Cone Denim. "Oritain's technology and process for verification is unique and provides documentable transparency that is admissible in a court of law, strengthening sustainable and ethical sourcing claims. Through scientific verification of cotton origin, our customers can be assured that Cone Denim products do not contain any cotton from prohibited regions, offering an elevated level of confidence and scientific peace of mind."
Oritain's unique method combines forensic science and statistics to detect naturally occurring elements in the cotton itself, eliminating the need for additional foreign tracers such as spray or particles. Soil composition and other environmental factors give the cotton an inherent 'fingerprint' specific to each location – what Oritain calls the Origin Fingerprint. Once these Origin Fingerprints have been created, they cannot be tampered with, replicated or destroyed, unlike other traceability systems. Product can be tested at any point in the supply chain to verify origin claims. To date, Oritain has mapped over 90% of the world's cotton.
Maggard continued, "Cone Denim remains committed to transparency and driving sustainable innovation and responsible manufacturing solutions for our customers, and we will continue to push forward as a global denim leader."
To learn more about the new standard in traceability or regarding Cone Denim's most recent Verification of Origin audit contact your Cone Denim representative. Contact: Delores Sides (336) 379-2903 delores.sides@elevatetextiles.com
About Cone Denim
A leading denim innovator for more than 128 years, Cone Denim delivers unparalleled expertise and advanced denim capabilities that service and inspire the global market. Cone promotes sustainable practices through its SustainblueTM denim fabrics representing the highest standards in responsible manufacturing and Cone's commitment to making a positive impact in its communities. From performance denims and superior S GENE® technology to vintage re-creations of Cone Deeptone DenimTM reaching back to the early 1900s, Cone offers unique collections of Performance, Stretch, Selvage, and Distilled IndigoTM denims crafted out of the Cone®3D R&D incubator. Cone Denim operates as part of Elevate Textiles, Inc. with manufacturing capabilities in Mexico and China and a global network of sales, product and merchandising professionals based out of Greensboro, NC, New York, San Francisco and Hong Kong. To learn more, visit us at conedenim.com, LinkedIn, Instagram, and Facebook or elevatetextiles.com.
About Oritain
Oritain, founded in 2008 out of the University of Otago by Professor Russel Frew – a world-leading expert and advisor to the UN -, uses forensic science to determine the origin of products. Oritain's main goal is to be the world's most trusted company at scientifically verifying the origin of products. Oritain has offices in New Zealand, UK, Australia, USA and Switzerland.